Welcome

At Osteoporosis Solutions (Australia) Pty Ltd, we endeavour to increase community awareness of the burden of osteoporosis through service and education.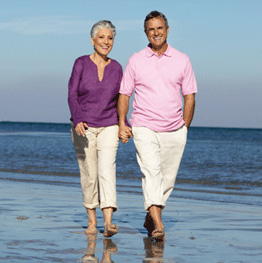 Osteoporosis is a condition where the bones become brittle and fragile, leading to a greater risk of fractures (breaks). It is often called the silent disease, as there are no symptoms. Often a broken bone is the first indication of osteoporosis. Loss of height and spinal deformities can be caused by collapsed or crushed vertebrae.
A bone density test, which measures the amount of bone mineral (calcium) in the skeleton, is the best way to detect osteoporosis.
Our team of specialised Rheumatologists, qualified technical and support staff, are committed to providing a high level of clinical service and diagnostic accuracy to our referring doctors and patients.
Please click here to find your closest Osteoporosis Solutions site
NEW DEXA REFERRAL FORMS IN EFFECT MAY 1st 2020
23/04/2020
Dear Doctors
From 1st May 2020, Osteoporosis Solutions will be implementing our NEW Bone Density DEXA referral form.
This referral form has been developed in line with stricter MBS guidelines for DEXA referrals and will require the GP to tick the appropriate Medicare item number that the patient qualifies under for the scan. It will also require you to then tick the appropriate Medicare descriptor associated with this item number.
We ask that you destroy any previous referral pads or online templates that you may have at your practice. PLEASE USE THE NEW REFERRAL FORM.
Osteoporosis Solutions can provide you with new referral pads or a RTF version of the referral form, which can be imported into your clinical software. We also have a PDF version of the referral form on our website under "Forms" which can be printed and filled out.
If you can please contact my Practice Manger Gerard Mondon (preferably by email) on gerardm@bdaus.com.au and specify which option you would prefer. He can answer any queries you may have in regards to the new form.
All patient referrals and correspondence can be emailed through to health-admin@bdaus.com.au or faxed through to (08) 9472 1082.
We look forward to continuing to provide high quality DEXA Services to our patients and general practices in Western Australia and NSW.
Yours sincerely
DR ROB WILL
COVID-19 UPDATE
Message from Dr Rob Will - Director of Osteoporosis Solutions
Coronavirus (COVID-19) Update APRIL 2020:



The Rheumatology Practice of Dr Rob Will, Osteoporosis Solutions (Australia), and The Colin Bayliss Research and Teaching Unit 
will continue to provide high quality Clinical, DEXA and Research Services to our patients and general practices.




To all Doctors and patients



We are continuing to deliver Rheumatology, Osteoporosis and Research Services and keeping our patients and staff safe 
is our top priority. 


As we enter the winter season and face the uncertainty of COVID-19, providing ongoing access for our patients who may
otherwise be at increased risk is most important to us.



Please be assured that our Rheumatology Centres at 27/443 Albany Highway, Victoria Park, 10/140 Grand Boulevard, Joondalup
and 149 Spencer Street, Bunbury and our DEXA sites at Joondalup, Victoria Park, Mandurah, Bunbury,
our mobile service and in house programmes through our network of general practices in Western Australia and NSW will
continue to operate.
We ensure most importantly ongoing safety of our patients and staff.




As appropriate Telehealth Services will be provided to our eligible patients if this is felt to be appropriate.



What does this mean for our Rheumatology Practice and Patients and our Osteoporosis Solutions Practice?
Additional cleaning, providing safe and clean facilities remains a key focus.

Reinforcing strict hygiene protocols: All employees and guests are asked to practice increased vigilance with hygiene and infection control.

Pre-visit screening. All of our patients will be pre-screened for symptoms by phone and when they attend our premises.

Restricting visitors. All other visitors and carers are being asked not to attend our centres unless required for patient's safety.

We are recommending self isolation for all international visitors and any individual who has had contact with a COVID-19 positive patient. This will apply to employees and patients.

Emergency Response Plans: Our Emergency Response Plan will be activated if a patient and/or employee becomes infected.

We are managing this situation each day and Dr Will is available to provide medical advice should you have any concerns.
Kind regards



Associate Professor Rob Will


Consultant Rheumatologist.
WA Mobile
In addition to our fixed sites, Osteoporosis Solutions provides a mobile scanning service to rural areas across Western Australia. We also are able to visit Metropolitan practices and Aged Care Facilities or Retirement Villages.
If you would like any further information on this service or any materials, please phone Office on (08) 9472 1904 or 1300 659 796 or email Gerard Mondon on gerardm@bdaus.com.au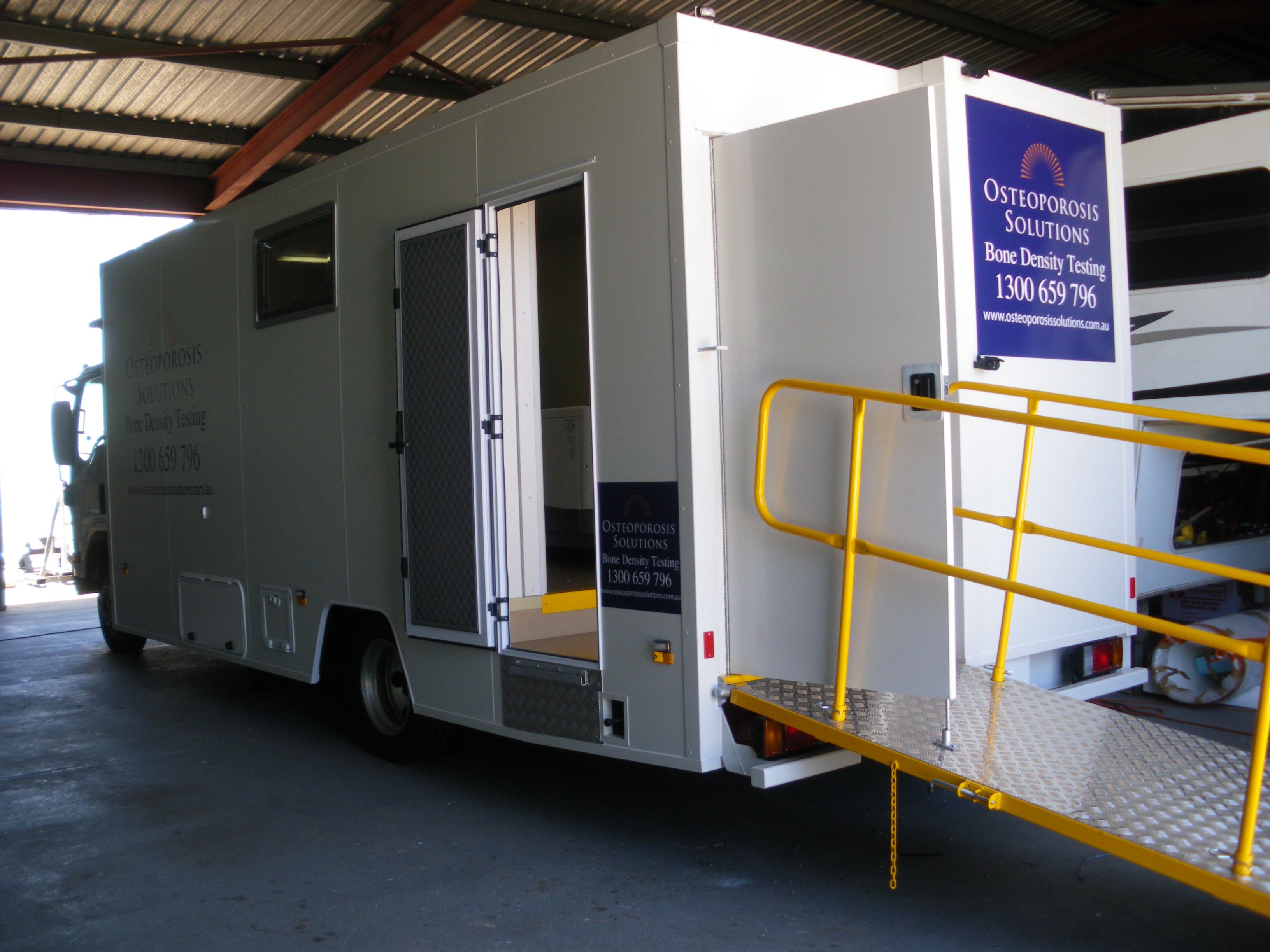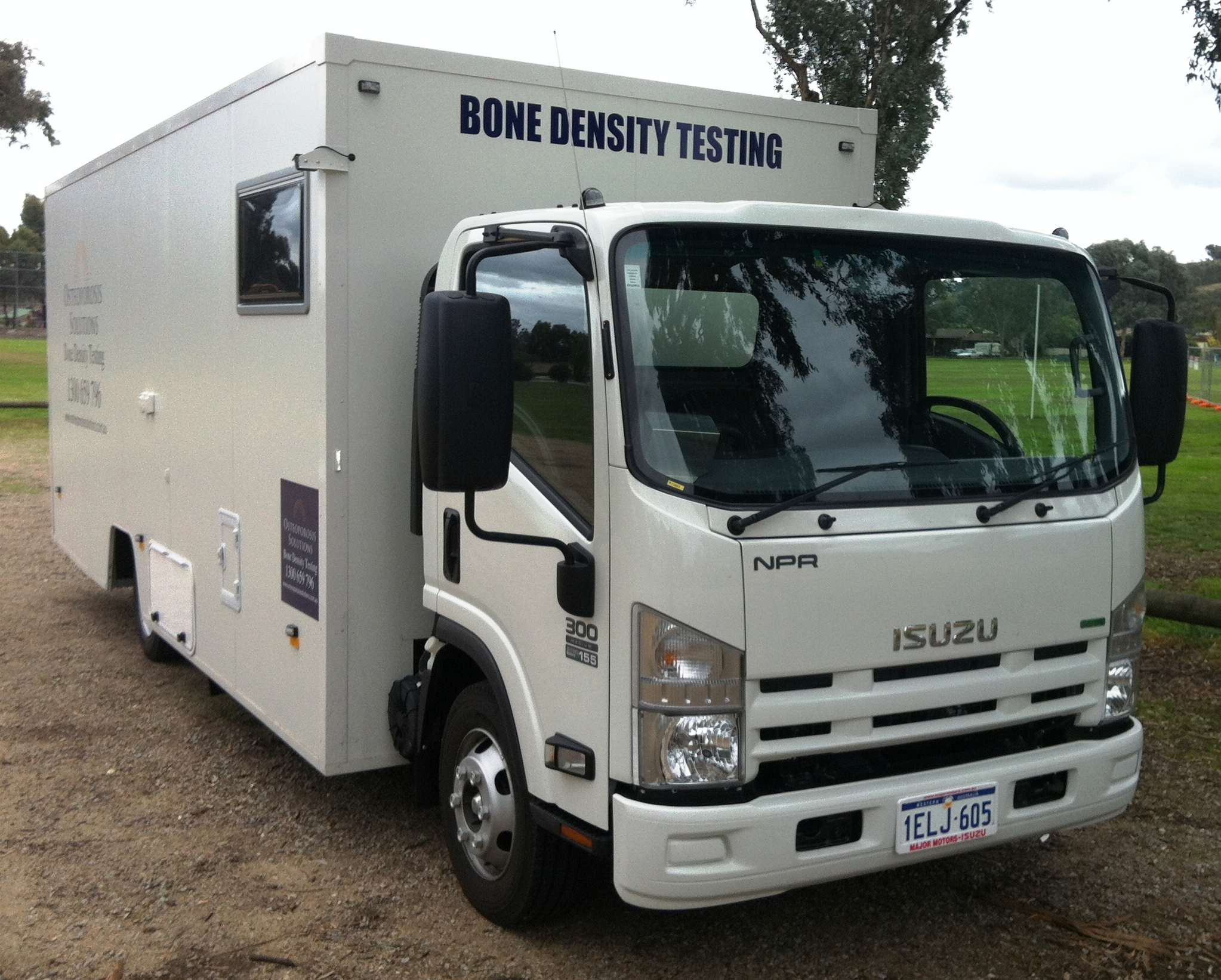 Osteoporosis Screening In House Programs now available to Medical Practices & Aged Care Facilities
In 2010, we established a service in Perth, Adelaide and Melbourne providing an in-house DEXA service to GP practices and senior citizen villages (including hostels and nursing homes). This service was primarily created to assess the risk of fracture in patients over the age of 70yrs, whose initial DEXA scan is now covered by a Medicare rebate (item number 12320).
DEXA Body Composition Scanning now available !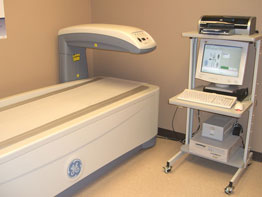 Osteoporosis Solutions are pleased to announce that Body Composition scanning is now available at most of our Fixed sites.
A Body Composition scan will produce the following body measurements, accurate to one tenth of a gram:
• Total body fat mass and total body fat percentage
• Total body muscle mass
• Total bone mineral density
• Regional breakdown measurements of fat and muscle in your trunk, left/right arms, and left/right legs.
You will require a referral from a Health Practitioner for Osteoporosis Solutions to conduct the Body Composition scan.
If you would like any further information or to make an appointment , please phone our Office on
(08) 9472 1904 or 1300 659 796 or alternatively please email health-admin@bdaus.com.au
Telehealth - Video Conferencing

(Available in eligible areas)
Telehealth Video Conferencing is an effective way of consultation following a DEXA scan. This ensures correct investigations and treatment are instituted.
This is conducted between the GP (or practice nurse or ACF nurse) and Associate Professor Dr. Rob Will, who is a Consultant Rheumatologist with expertise in osteoporosis management. Osteoporosis is one area of Internal medicine that is particularly amenable to video conferencing. Patients with significant osteopenia or osteoporosis can be discussed.
It is important to ensure that a suitable video connectionis established before the video conference. Our staff can assist you with this.To find out if your practice is located in an eligible area, please visit www.doctorconnect.gov.au/locator
Should you have any queries regarding Telehealth or require any assistance setting up Skype at your practice, please don't hesitate to contact our IT Specialist Gerard Mondon on (08) 9472 1904 or alternatively please email gerardm@bdaus.com.au